Events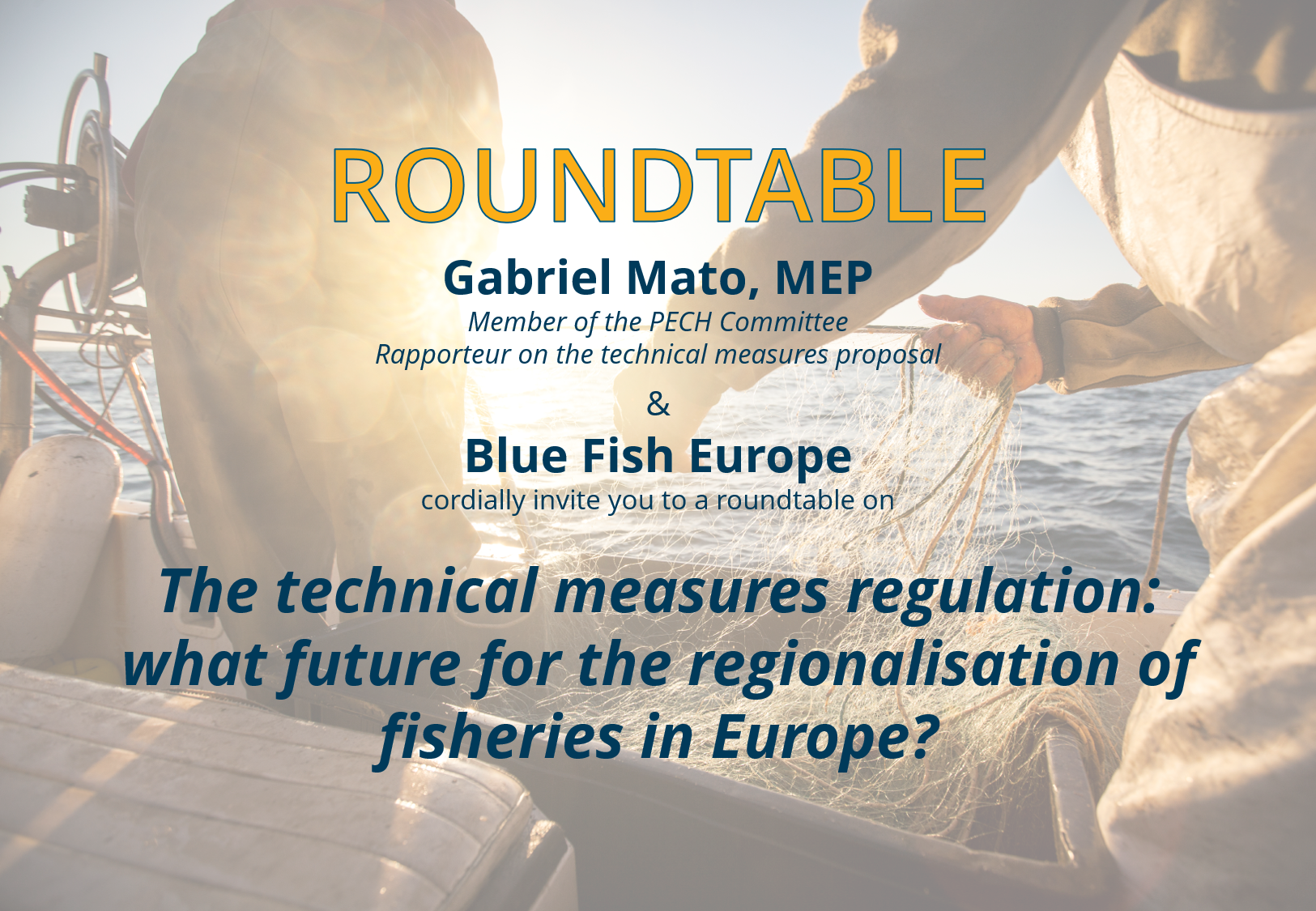 Technical measures regulation: what future for the regionalization of fisheries in Europe?
Blue Fish Europe and MEP Gabriel Mato are pleased to invite you to participate to a roundtable on the report "Conservation of fishery resources and the protection of marine ecosystems through technical measures".
With the European Commission's proposal to review existing technical regulations, this roundtable will bring together different stakeholders involved in the decision-making process, as well as fishermen who are implementing the technical measures on a day to day basis.
The main objective of this roundtable will be to provide a speaking platform for all the different stakeholders involved in the revision process, and to present the work of the European Commission and Parliament so far.