Newsroom
Come On Board! In Brest – 28 October 2015
08/10/2015
Blue Fish Europe, the European Foundation for the promotion of sustainable and responsible fisheries, and Brest Métropole Océane are pleased to invite participants to the Safer Seas conference and to the Atlantic Stakeholder Platform to take part in the visit of l'Abeille Bourbon, a high seas emergency tow vessel. Participants will be able to discover an essential aspect of the EU maritime economy and safety, explore this 80-meter long vessel, and engage directly with sailors from the merchant navy.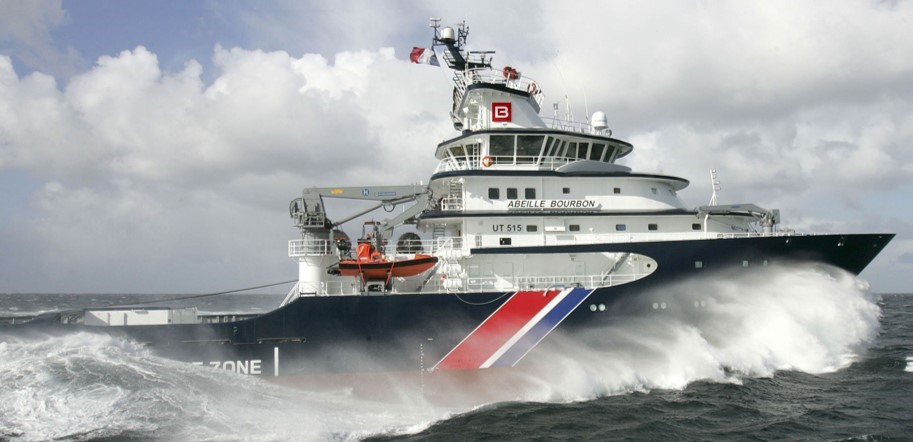 L'Abeille Bourbon
After successful editions in Vigo, Porto and Boulogne, this visit marks the fourth Come On Board! Event organized by Blue Fish Europe. Come On Board! are events where Blue Fish invite EU decision-makers to visit working fishing boats and European ports and experience fishermen's everyday work. The objective of these events is both to showcase the active contribution of fisheries and fisheries-related activities to the economic and social development of coastal areas, and to promote best practices in sustainable fishing. Given the theme of the Safer Seas conference, Blue Fish is pleased to extend these visits to the theme of maritime security.
The visit will take place on 28 October at 17h00, in the margins of the Safer Seas closing ceremony. Places on board are limited for security reasons. Participants are strongly invited to register their interest with Safer Sea's Welcome Booth in the morning of 28 October during the conference.